You know the importance of a first impression? Seems like the Albanian girls are very aware of it. EURO 2016 is Albania's historical and first big tournament, and their supporters decided to support the country in a way that will be remembered!
The big support from the crowds can also explain why Albania is playing some good football without signs of desperation. After being close to taking some points in the first two games, eventually the team won their final Group stage match and thus took the third place in Group A.
Enjoy the (un)hidden power behind the national football team of Albania – the very attractive Albanian girls and fans.
Let's start with Rike Roci who became the famous sexy supporter of the competition
Do you remember her? Article about her: www.peopleandsociety.com/2016/06/21/rike-roci-sexy-euro-2016-albania/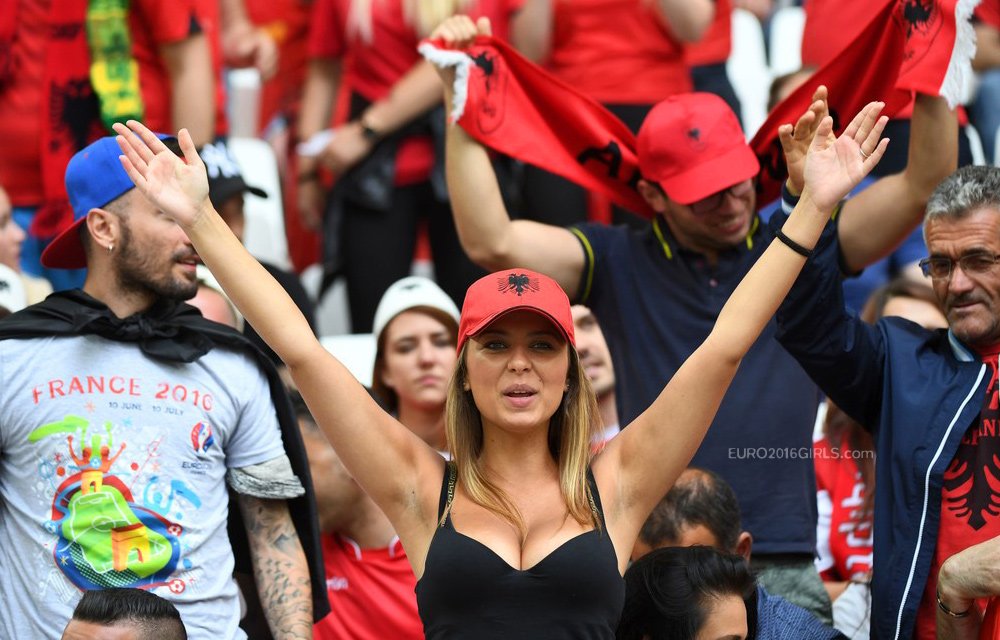 Rike Roci with her friend Oxa Ida
Albania is supported by very sexy women in this Euro 2016