The national football team of France will meet Iceland in the latest quarter-final match of EURO 2016. The hosts of the tournament are
... read more
A few days ago, the Republic of Ireland lost to France and thus left EURO 2016 after the Best of 16 phase.
... read more
The Euro 2016 in France was not only a tournament between football players or a contest to chose the sexiest, hotest and attractive
... read more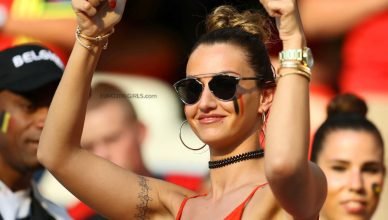 The team of Belgium has already proven to have the potential of doing something big at EURO 2016. But can they really do
... read more
Germany is not Spain, and this is what Italy is gonna learn tonight. However, that doesn't mean that the winner is clear. Seems
... read more
The national football team of Germany seems to be one of the most prepared teams at EURO 2016 in France – both physically
... read more
Back in 2005, prison logs from Guantanamo Bay revealed that Christina Aguilera songs were used to torture detainees involved in the 9/11 attacks.
... read more